Franz Kafka's 'Trial' adapted to theatre by Steven Berkoff is now on stage at Bakırköy Theater
'The Trial' begins with the arrest of bank clerk Joseph K in his bedroom one morning for a unspecified crime, and follows his attempts to discover why this occurred, and how he can acquit himself. At first disbelieving, K, played brilliantly by Edip Saner, soon finds himself alternating between despair and frustration as it becomes more and more clear that the law with which he is attempting to grapple is a thing of myth, rumour and supposition, and the people who claim to be able to help him know little more than he.
'Trial' written by Franz Kafka and adapted to theatre by Steven Berkoff is now being staged at Bakırköy Theater Yunus Emre Hall. The play, in which a large chorus comprised of young artists take stage, is directed by Turgay Kantürk, and the choreography is performed by Sinan Temizalp. The play received the Best Choreography Award by Lions Club Jury in 2010. 

Trial is the most important creation of Kafka.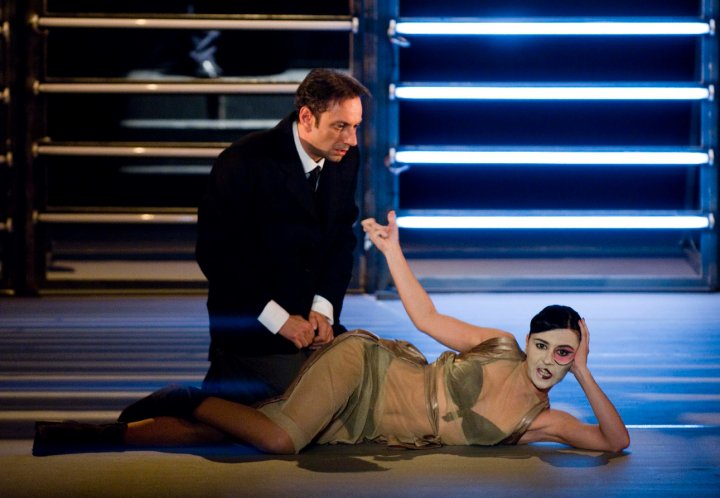 "TRIAL" BY ISTANBUL BAKIRKOY THEATER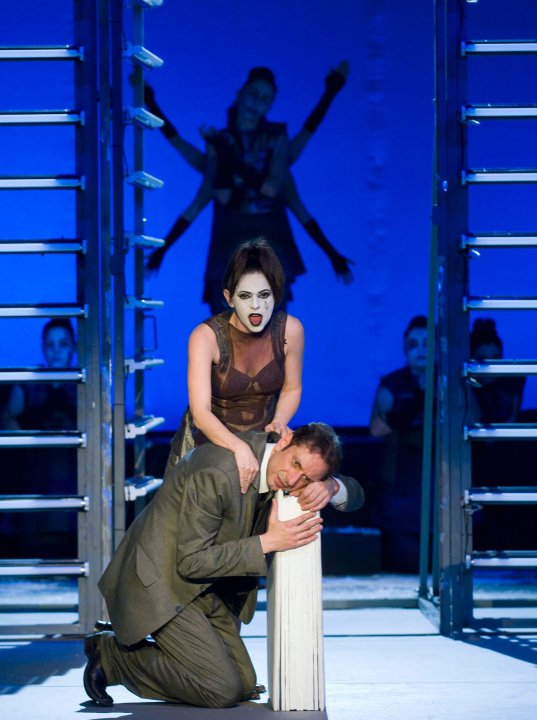 DIRECTED BY: TURGAY KANTÜRK
ADAPTED BY: STEVEN BERKOFF
DRAMATURGY: SİBEL ARSLAN YEŞİLAY – CEREN ERCAN
MOVEMENT DESIGN & CHOREOGRAPHY: SİNAN TEMİZALP
DECORATION- LIGHT DESIGN: CEM YILMAZER
COSTUME DESIGN: GÖNÜL SİPAHİOĞLU
MUSIC: TOLGA ÇEBİ
ASSISTANT DIRECTOR: EMRAH EREN
Photos: http://www.facebook.com/group.php?gid=218894281951&v=photos#!/photo.php?fbid=358667538471&set=o.218894281951